Highway Superintendent:                                                                                                                                       
Mike Jager
PO Box 38
Ipswich, SD 57451
Phone: 605-426-6761
Fax: 605-426-6538
Email: [email protected] / [email protected]
The County Highway Superintendents, subject to the approval of the Board of County Commissioners, are in charge of constructing, maintaining and repairing all of South Dakota's county roads and bridges.  The Edmunds County Highway Department maintains 378.88 miles on the county road system.  Highway Superintendents, in many cases, also maintain the township roads in their county.  In each county, the Highway Superintendent is charged with the direction and supervision of work and keeps record of costs.  The Highway Superintendent must approve all bills associated with county road maintenance before payment.  Payment for work on county road systems is made from the county road and bridge fund.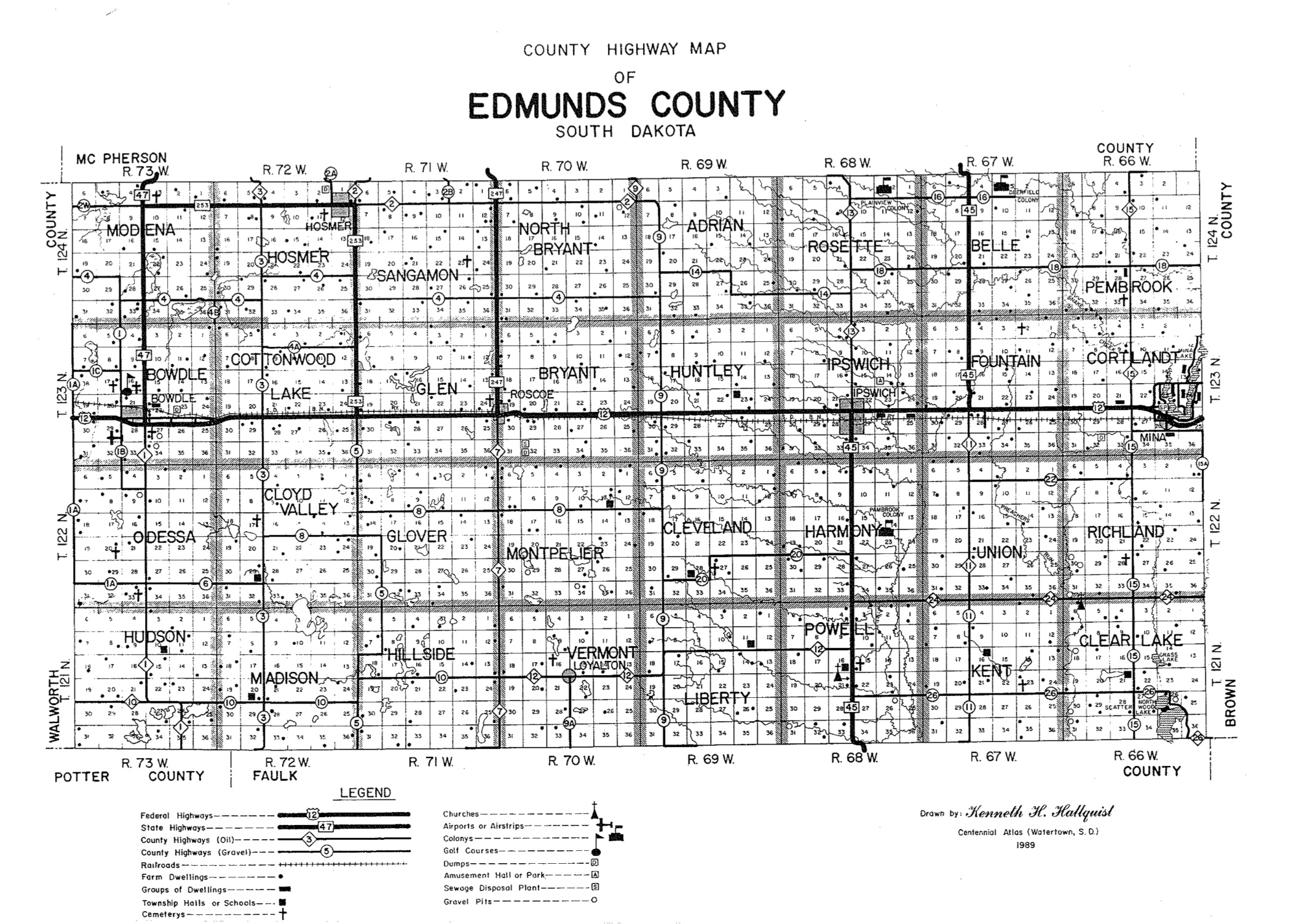 Other Helpful Information:
Township Officers 2021-2021
Highway Department Links: